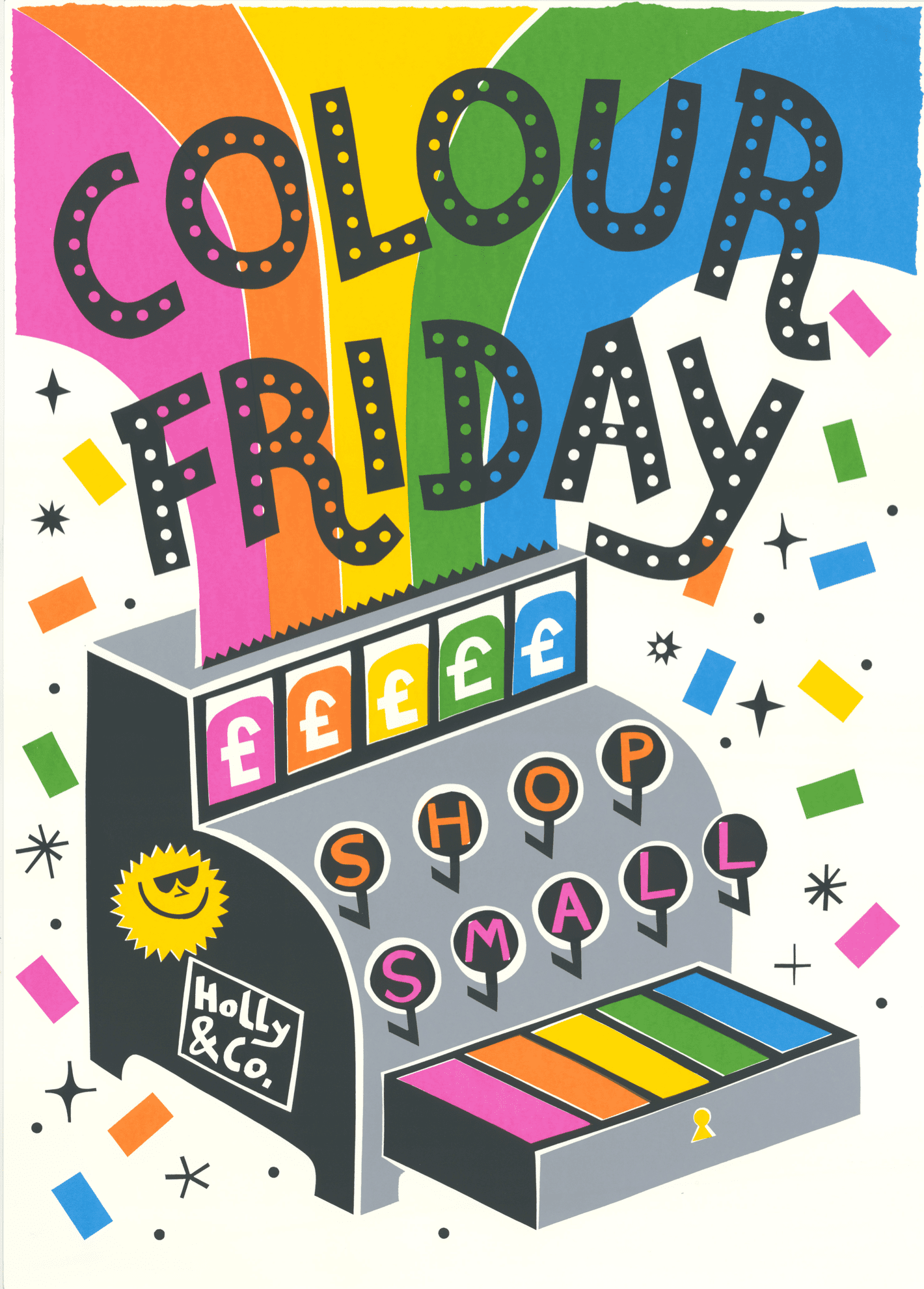 Black Friday! The day of crazy sales. The day where we see news reports of people falling over themselves to grab the bargains. The day we hear of website crashes where so many have logged in to book the best deal. The day when we become victims of big brand domination. Is this really the best day to shop though? Are those deals really deals? Current stats explain that only one in seven Black Friday deals are a genuine deal. Watchdog Which? analysed 214 deals and found 98% of them to have previously been on sale for cheaper than their Black Friday price and concluding that genuine Black Friday deals are few and far between. The report went on to name two online retailers as the worst offenders for offering consumers "dubious discounts".
In close to nine years of trading Beeutiful has never bought into the Black Friday concept. As a small business owner, I would never try to keep up with the big brands and why would I want to?
I pride myself on exceptional customer service, producing my products with care and attention and answering customer queries with speed.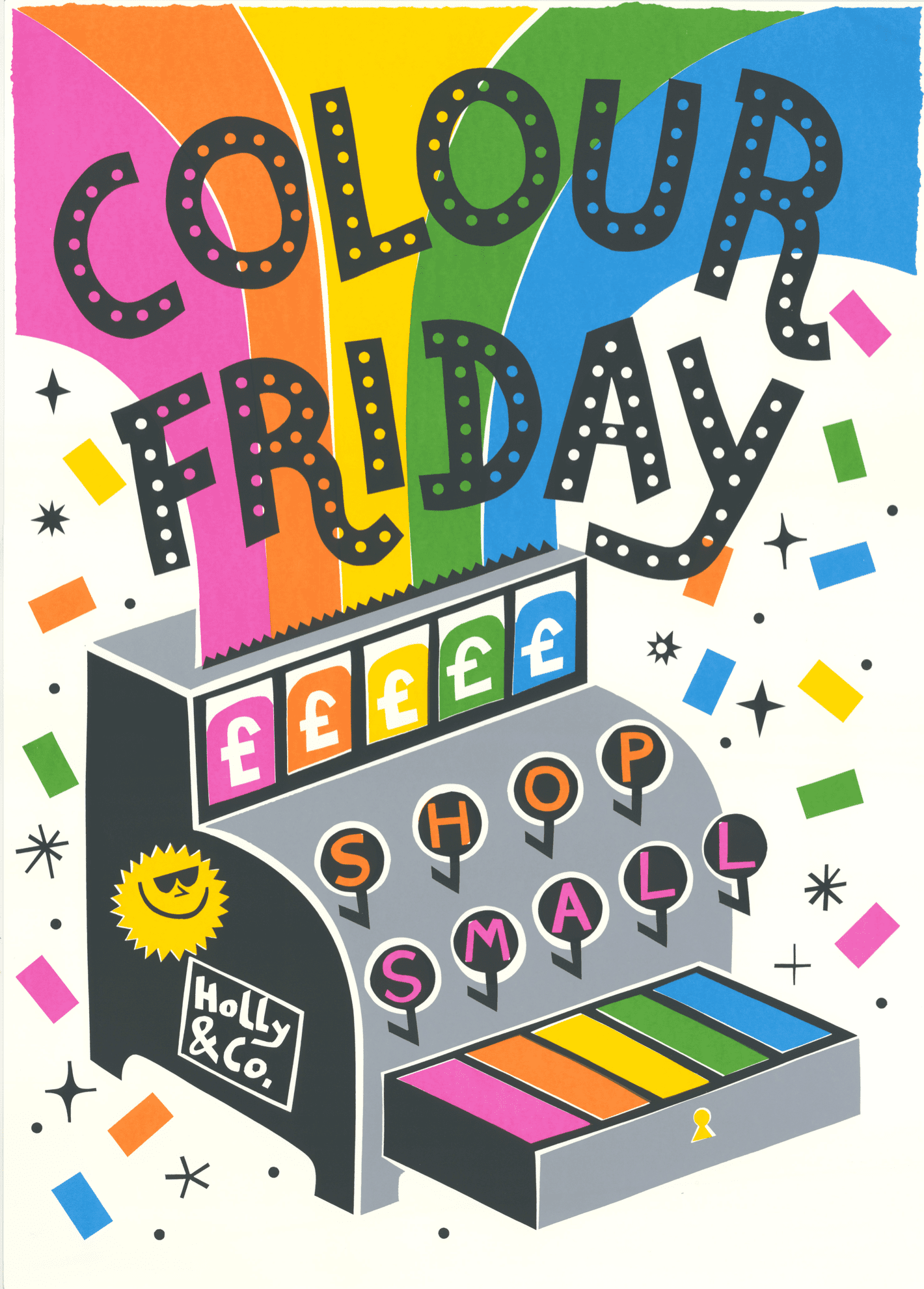 This year I am delighted to take part in and be selected as one of Holly & Co's Colour Friday Marketeers. Launched last year Colour Friday is the campaign organised by Not On The High Street founder Holly Tucker to advocate and super charge small business across the UK. The campaign encourages the nation to celebrate the colour and creativity that small businesses offer and buy carefully made Christmas gifts from UK independents.
This year the need to support small business is even greater. In a recent poll, half of UK small business owners said they were genuinely concerned that this will be their last Christmas. This is a really worrying trend when we have seen so many big brands close their stores, imagine the battle small businesses are taking on to keep their heads above water. I know a number of small businesses who have closed their doors for the final time this year amidst rising costs and falling sales.
We continue to hear how the planet is in crisis, how carbon emissions are at challenging levels and how we must act as consumers and as businesses to reduce these rates. But research has found carbon emissions generated from Black Friday online sales are equivalent to 215 flights from London to Sydney! Definitely not a planet friendly statistic!
Mental health! Our current lifestyle choices, the current global issues we find ourselves facing are doing nothing to improve mental health across all populations. Therefore a statistic stating that 89% of shoppers reported finding Black Friday highly stressful and a quarter of Brits surveyed said they regretted their Christmas Black Friday buys, I wonder why we are bothering! Do we just join the back of the Black Friday queue with everyone else so we can claim we have bagged ourselves a fabulous Black Friday deal? Do we believe a big brand deal will improve our mental health or do we just hope that the offered deal really is a deal? If the stats above are anything to go by then we are possibly mistaken.
Therefore as readers of my irregular waffle I encourage you to avoid the Black Friday humdrum and stick to what you know. Make small business choices this year. Support the brands that you know will genuinely appreciate your business and will engage in the upmost effort to ensure you receive a high quality value for money item.
Happy Colour Friday to you all!
Carly x
(Stats taken from the Holly & Co website).