Have you ever
Wondered about Beekeeping?
Have you every wondered what goes on inside a bee hive? Have you always had an interest or even a fascination with the workings of a bee colony? Most of us will never look inside a bee hive despite an interest, a fascination or a desire. I have been beekeeping for ten plus years, run 15 colonies and train others to become beekeepers at my local beekeeping association. I am passionate about education, passionate about the current decline of our pollinator populations and want to raise awareness of this very special insect. I am therefore inviting you to take a peek inside the magical world that is a honey bee colony.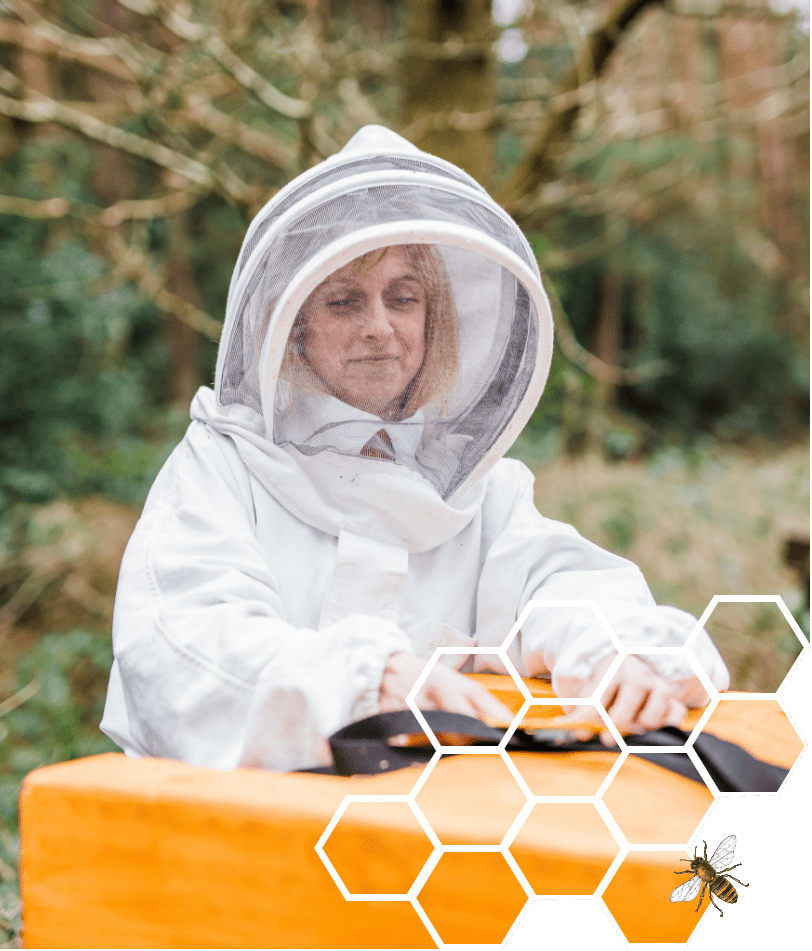 How it works
What you will learn
Your Beekeeper Experience will be two and a half hours in which you will gain an insight into the fascinating world that is the honey bee colony.
You will learn about the workings of the hive, the role of the beekeeper, the tasks involved during a beekeeping season & most importantly you will spend time looking inside a hive, handling the bees and learning visually.
We will finish your experience with honey tasting and sampling other products of the hive.
You will leave with a vastly increased knowledge of bee behaviour, tips on how to be more considerate to bees and probably a burning desire to share your new knowledge with everyone.
We will cover:
Bees
Honey bees & beekeepers
Equipment
Beekeeping year
Inside a hive
Hive products
These are the six key points that will be covered during your two and a half hours, they may not occur in exactly this order except for numbers 1 and 6 but we will definitely cover them and more! Most of this will be discussed whilst inside the hive as let's face it that is what you are here for. We can all listen to a lecture, we can all look in a book but this is about you seeing, touching and experiencing what really happens inside a honey bee hive!
We are confident you will have a great time with us so if you do then tell your friends, and if you don't then please do tell us!
NB. This is not a course to give you the knowledge to keep bees yourself. This is just an introduction to honey bees and the workings of a hive. If you would like to become a beekeeper please find your local beekeeping association via www.bbka.org.uk and speak to them regarding a beginner course.