Our Story
BEEUTIFUL SKINCARE
KIND TO YOU, KIND TO THE BEES
First & Foremost
WE ARE BEEKEEPERS
Without our bees there would be no Beeutiful. Keeping bees as a hobby saw Carly take a change in career as she became more and more immersed in the fascinating world of the honey bee. Now running fifteen hives on farmland in North Hampshire Carly's bees have a plentiful and varied mix of bushes, trees, crops and flowers on which to forage. Weekly Summer inspections and monthly Winter checks ensure our bees are in good health.
We utilise the excess beeswax and honey produced by the bees leaving them plenty to feast on during the non-foraging Winter months. Honey is produced by the bees during the warm, dry Summer months by processing a mixture of nectar and water and they will continue producing honey as long as there is a flow of nectar, they do not just stop when they have filled their hive, they will continue. This therefore usually results in more honey than they require for their own survival and this excess is utilised in our formulations. An adequate store of honey is always left for the bees for the Winter. Beeswax is collected from the cappings during the honey extraction process and thoroughly filtered to ensure the wax is of formulating standard quality.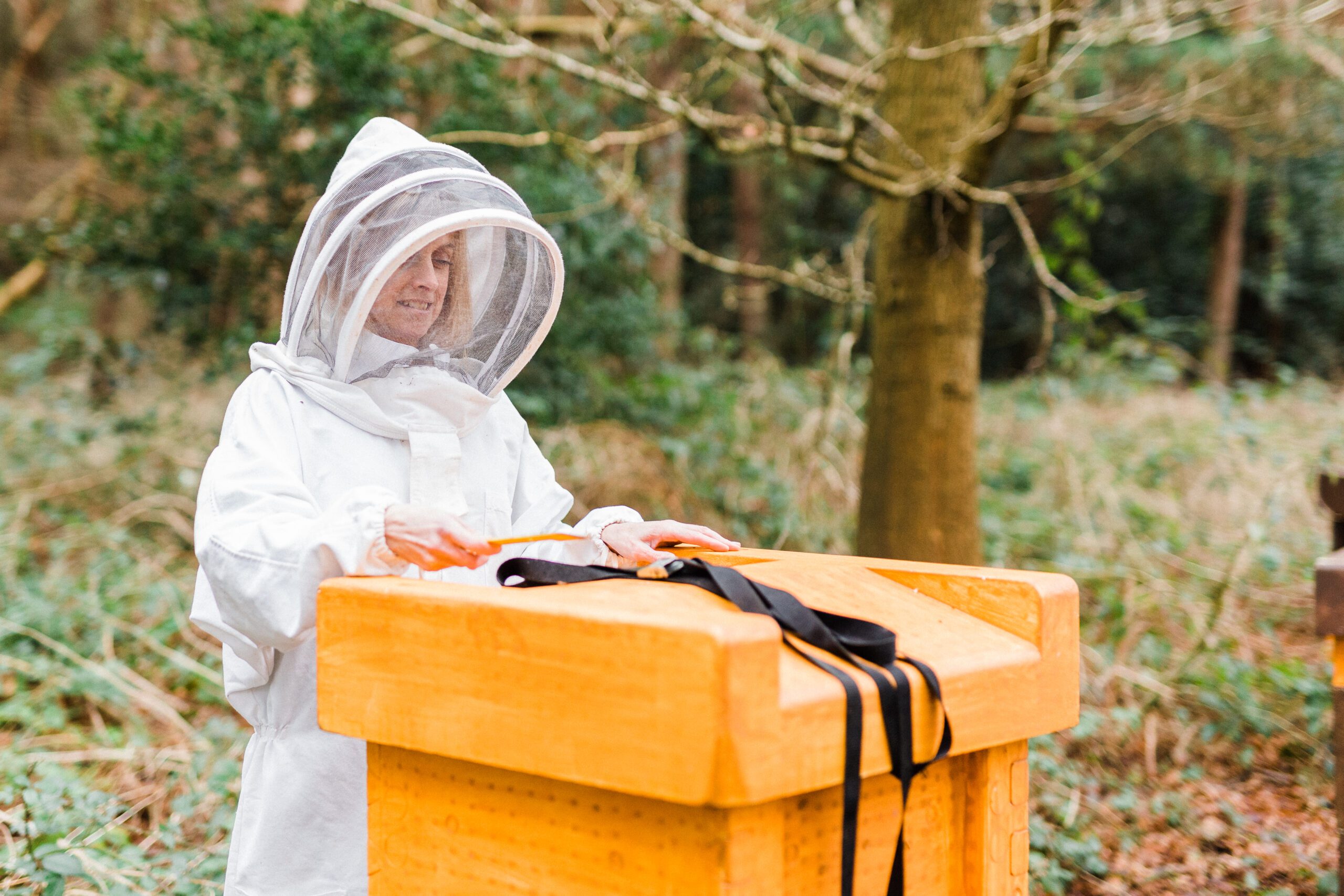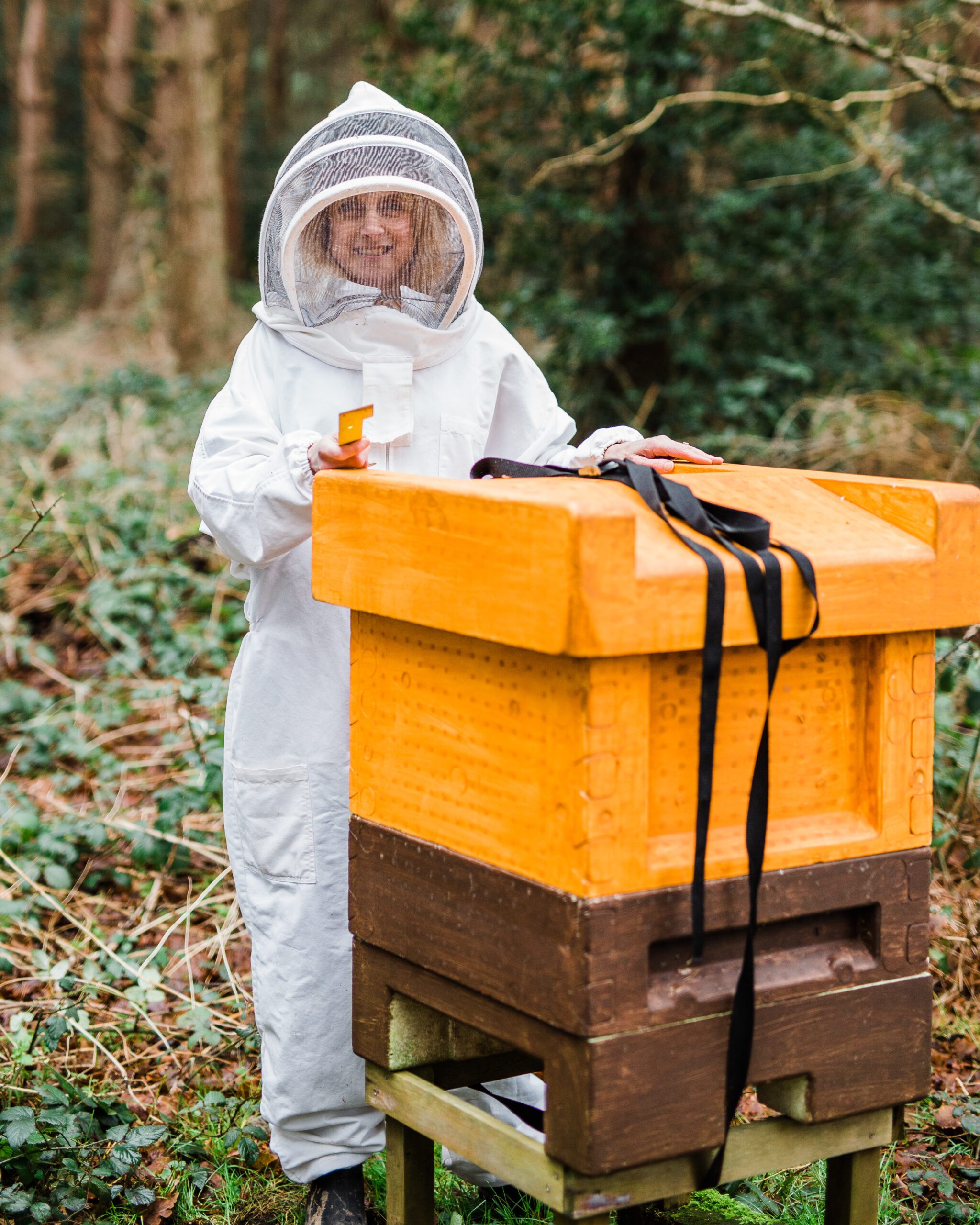 What we Do
ABOUT OUR PRODUCTS
Beeutiful provides affordable handmade skin care products made from 100% natural ingredients that care for, assist and treat even the most sensitive of skin whilst supporting British bees. The product range was created from using locally sourced beeswax and honey from our own hives, both priceless in their value to your skin.
At Beeutiful we pride ourselves on our transparency, each product containing a clear ingredients list with no hidden nasties so you can be assured you know what you are putting on your skin. Following our philosophy that if you can't eat it why put it on your skin, all products are free from parabens, sulphates, preservatives, artificial or synthetic colours or fragrances*, phthalates, silicone, GM ingredients and petrochemicals.
Our soap is free from all sulphates including sodium laurel sulphate (lots of soaps contain this as it creates an artificial lather) and all ingredients are carefully sourced for their skin enhancing, healing and therapeutic qualities.
​Our products are not tested on animals and we only harvest the excess beeswax and honey. All products are suitable for vegetarians and an annual donation from our sales is made to the British Beekeeping Association to aid their research into the decline of the honey bee.
​Environmental concerns run throughout Beeutiful. All ingredients are sourced in the UK and all the  honey in our products is from our own hives in Hampshire.
Our products are packaged in aluminium tins and glass jars so please recycle them in your usual household recycling bins. We have an independent chemist who assesses our formulations and every product is registered with the UK Cosmetic Products Notification Portal, a legal requirement so you can rest assured our products are legally safe as well as naturally safe.